E-commerce Catalog Management Services
E-commerce catalog management services help businesses keep their product catalogues up to date, accurate, and organized. By outsourcing this task to a professional service provider, businesses can save time and resources while ensuring that their product information is always accurate and accessible.
Dinarys E-commerce Catalog Management Services
Product catalogue management is a vital part of any e-commerce business, as it ensures that customers can easily find the products they are looking for and that businesses can keep track of their inventories. An e-commerce catalogue management service can help businesses save time and money by keeping their product catalogues organized and up-to-date. By outsourcing this task to a professional service provider, businesses can ensure that their product information is always accurate and accessible. If you are looking for a reliable and affordable e-commerce catalogue management service, look no further than Dinarys. Our team of experts will work with you to create and maintain an accurate and organized product catalogue that will help your business run smoothly and efficiently. We offer the following services:
Data entry
Your product information will be input into our system, including product names, descriptions, prices, and images.
Accuracy checks
We can regularly check your product data for accuracy to ensure that your customers can always acess the most up-to-date information.
Catalog organization
Product catalog will be kept organized and easy to navigate so that your customers can easily find what they are looking for.
Inventory management
We can track your product inventory so that you always know what products are in stock and when new products need to be ordered.
Our E-commerce Catalog Management Process
1. Increase your online visibility
Through our e-commerce marketing services, we can help you increase your online visibility and reach more customers, which is our main task.
2. Optimize your listings for search engines
We can optimize your e-commerce listings for popular search engines, such as Google, Bing, and Yahoo. This will help your products show up in search results when customers are looking for such items.
3. Create and organize your product catalog
Our team can help you create a well-organized product catalog that your customers can easily navigate. We can also add important product details and include keywords to help your customers find the products they are looking for.
4. Grow your online sales
With our e-commerce consulting services, we can help you grow your online sales. Our team of e-commerce experts can provide you with the guidance and support you need to succeed in the highly competitive world of online sales.
Technologies We Use
Dinarys offers e-commerce catalog management services designed to streamline your online sales process. To do this, we use the latest technologies and tools, including product data entry, image editing, pricing, inventory management, order processing, and shipping. Here are just some of the technologies we use to provide our catalog management services:
PROGRAMMING LANGUAGES
MOBILE
Kotlin (Android)
Swift (iOS)
FRAMEWORKS
Yii2
Laravel
Symphony
React
Angular
E-COMMERCE PLATFORMS
Magento
Shopware
Spryker
SFCC
DATABASES
MySQL
MongoDB
PostgreSQL
Percona
MariaDB
Oracle
MS SQL
CLOUD PROVIDERS
AWS
Google Cloud Platform
Microsoft Azure
Digital Ocean
Any private cloud
MICROSERVICES AND CONTAINERS
Kubernetes
Rancher
Docker Swarm
Docker Compose
CI/CD
Jenkins
Gitlab
Github
Teamcity
Circle CI
Travis CI
Bitbucket Pipelines
ORCHESTRATION AND AUTOMATION
Ansible
Puppet
Terraform
Packer
Consul
DEVOPS SERVICES
RabbitMQ
Apache Kafka
Apache Kassandra
Redis
Elk Stack
Memcached
MONITORING
Zabbix
Nagios
Traefik
Prometheus
Grafana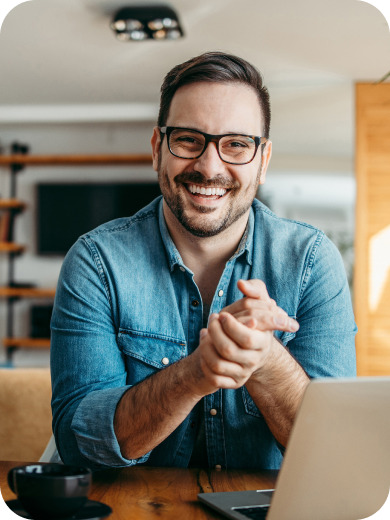 Benefits of E-commerce Catalog Management Services
E-commerce catalog management services can be extremely beneficial for businesses that sell online. A good catalog management service provides a central repository for all your product information, making it easy to keep track of your inventory and organize your products. The benefits of a catalog management service are many and varied, but they can be summarized as follows:
Increased efficiency
A catalog management system can be a great way to streamline the processes of adding, updating, and removing products from your online store. This can save you considerable time and effort, particularly if you have a large catalog.
Improved accuracy
It can help ensure that the information in your online store is accurate and up-to-date. This is important for both customers and search engines, which may penalize you if they find outdated or inaccurate information on your site.
Enhanced productivity
Such system can make you more productive by automating tasks such as product updates and price changes. This can free up your time so that you can focus on other aspects of running your business.
Why Choose Dinarys?
When it comes to product catalog management services, Dinarys is your clear choice. Our team of highly experienced professionals are experts in managing e-commerce catalogs and can help you maximize your online sales. We understand the importance of maintaining accurate and up-to-date product information in your e-commerce catalog. What differentiates us from other e-commerce catalog management companies?
98+
Projects launched for US and European customers
2+
Years of growing DevOps Expertise
Certified Adobe Solution Partner
Certified Google Cloud Partner
A unique approach to implementation rooted in design-thinking tactics and Agile methodology
Case Study
SpieleMax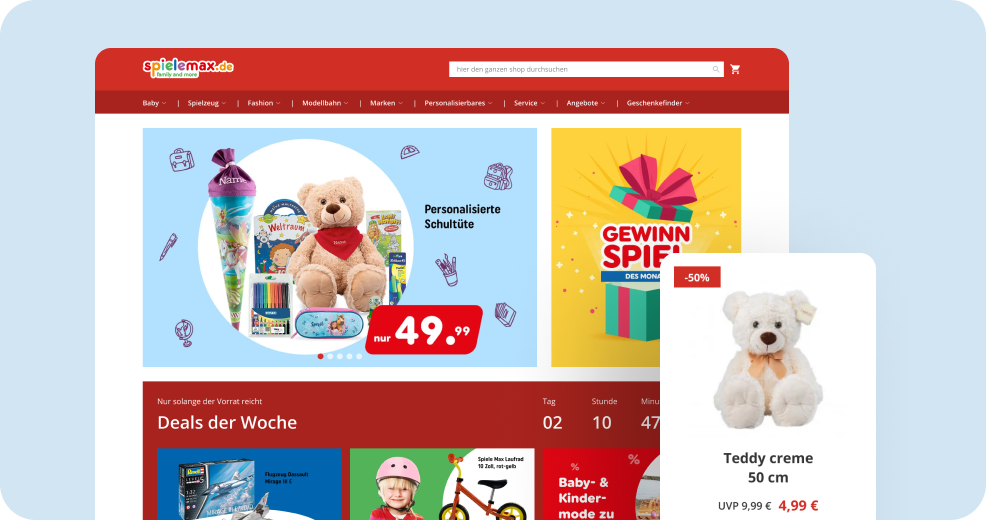 Project goal
A client's existing web store was based on the Magento 2 system; however, it contained bugs from previous vendors and needed improvements due to its poor performance and weak capacity to engage and retain new clients. Thus, our main goal was to optimize website performance and improve the user experience.
Solution
We fixed the bugs left by previous developers, made additional adjustments, integrated new features, and provided ongoing support. In addition, to address the issue of user engagement and retention, we developed a loyalty system, which functioned as a separate service for gifts and promo cards, and integrated it with the existing Magento 2 system.
Results
Upon completion of the project, the client received a fully operating e-commerce website with effective features that capture clients' attention. By creating and integrating a customer loyalty program into the web store, we managed to strengthen customer engagement.
Feedback from Our Clients

Carlos Kuk
Founder RacePower
"An e-commerce store opening is always a major step of any business in the direction of further extension and growth. That's why we were cautious when choosing specialists to handle the creation of our e-commerce store. To put it plain and simple, it was a total pleasure to work with the company we eventually went with. No deadlines were broken, no excessive situations took place. On the contrary, the whole project was a breeze, and now we have a great, smoothly running online shop."

Jacky Yang
Director of Technology, SanMar
"Being an apparel company that distributes a wide selection of branded items, we decided to create a new website for the retail business of the company. Dinarys provided us with positive references from previous clients, so we had no doubt they have enough dedicated expertise to address our project and pain points. As a result, Dinarys has helped us expand our business and automate our process significantly. Everything has gone smoothly so far! We are completely satisfied."

Leo Faria
Founder NBS
"With the recently rising demand, we didn't know where to go to properly scale our online commerce capabilities most appropriately. We decided to hire this team according to recommendations from some trustworthy people, and we didn't regret it one bit. We still have some work to do on our mobile website, for which I think we'll turn to these guys once again."
FAQs
A product catalog management system helps businesses manage their product catalogs. It can, for example, create and manage product listings, set prices, and manage inventory. A good product catalog management system can help businesses save time and money by making it easier for them to keep track of their products and pricing.
While we work with a range of businesses in different industries, our core focus is on e-commerce catalogue management services. Our team of experts can help you with product data entry, image processing, creating and managing your product catalogues, and much more. So, whether you are in the retail, fashion, or home-goods industries, we can help you optimize your online presence and take your business to the next level.
You can hire e-commerce catalog managers from Dinarys by posting a job ad on our website. You can also contact us directly to discuss your needs and we will match you with the right candidates. Our team has a wealth of experience in online retail and can help you find the perfect e-commerce catalog manager for your business. Contact us today to get started.
Let professionals meet your challenge
Our certified specialists will find the most optimal solution for your business.