Hire Magento Developer
Magento is a leading e-commerce platform developed in PHP and used as a core framework by 12% of all existing e-commerce projects in the world. As an Adobe Solution Partner, Dinarys hires certified Magento developers and teams of experts to create advanced e-commerce solutions for online stores of any complexity and size at reasonable custom rates.
Get Top-Of-The

Line Expertise For Your Magento Project

Magento offers unprecedented opportunities for building both commercial and nonprofit solutions at an industry-leading and game-changing level. The versatility and software power it brings to businesses simply cannot be ignored by modern companies and entrepreneurs, especially if they are looking to gain the following advantages:

Reduced development costs

Magento needs proper handling for highly beneficial results, so it should be entrusted entirely to professionals. Hiring a highly qualified, experienced Magento development team is much more valuable and cost-efficient than dealing with long-term project errors and flaws created by unspecialized "professionals."

Access to Magento and e-commerce expertise

When it comes to online retail, hiring truly savvy Magento programmers who know platform specifics is a must for your future online store's profitable and fruitful operations. The extensive expertise you get with our Magento developers is simply invaluable for long-term results.

Accelerated project launch

A properly qualified team of expert Magento developers doesn't drag out the kickoff stage for long. They know exactly which details to gather beforehand to achieve the smoothest, most hassle-free workflow possible for a project's fast time-to-market.

Full support and maintenance

True professionals never forget about the project once it is implemented and launched. The right qualified team of Magento programmers will help you support the product in its operational environment, addressing possible issues that may occur.
Our Expertise
We have a number of successfully implemented profitable projects behind us, which have been the driving force of the market for many years. We provide a unique range of Magento expertise, accumulated, and tested through years of professional operation, to help you boost your position considerably and hold it in the global market.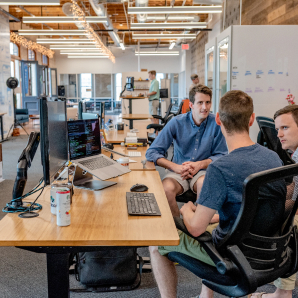 Custom Magento

Store Development

Are you looking to create and launch an online store for selling exclusive goods, a regular mass retail outlet, or a full-blown extensive web marketplace? We offer expertise and collaboration powers to tackle an e-commerce solution of any complexity, purpose, or format.

In-depth knowledge of the field, coupled with a custom approach, enables us to bring you truly authentic solutions that deliver your business message, emphasize your brand specifics, and win the hearts of buyers.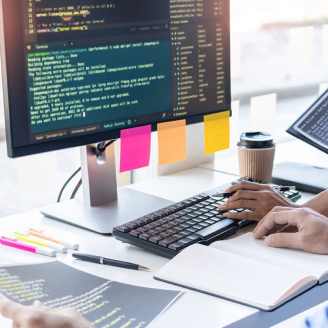 Magento 2 Migration
Are you still struggling to manage a legacy system based on the first version of the Magento platform or some other outdated framework? This affects your costs in all the wrong ways, undermines your competitive edge, and substantially hinders your performance in the market. We can help you migrate your solution to the Magento 2 foundation to achieve higher conversions and smoother overall performance. This will take your project directly to a new level of quality.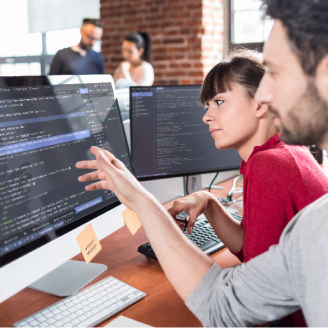 Custom Extension Development
Are you already running a Magento-powered store but would like to expand it in your own way? No big deal. We have savvy specialists to help you create completely authentic custom extensions dedicated exclusively to your solution. We can create something that translates your brand attributes perfectly or tackles a specific approach you are looking to implement. In addition to adding extensions to your e-commerce store, you can hire a Magento theme developer to enhance an existing theme or create a custom theme for your e-commerce store.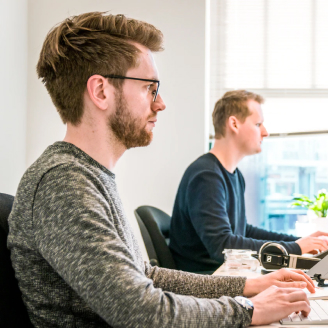 Full Store Support
Once we complete and finalize your custom Magento solution, we offer full technical support during its operation in the market. This will save you from many potential headaches related to live performance. Certain issues may appear only after your online solution gets its first inflows of traffic, and we are here to help you fend them off.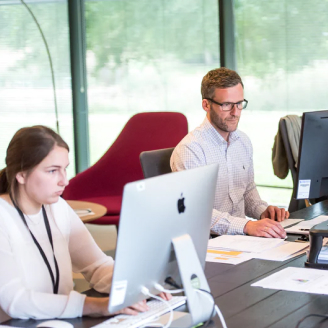 Do you have an idea?
Contact our specialists to discuss the launch of a custom project to be handled by seasoned ecommerce design professionals.
Contact us
How We
Work
We believe that a fully customized and individualized approach can bring niche-defining results, and this is why we focus particularly on this format of development. Since every project is unique in its own way, our Magento programmers adjust workflow specifics based on the following required stages of the whole development process:
Gathering your project's needs
First, we clearly define the goals, desires, and needs of your business to understand in which direction to move when creating your e-commerce solution. We define the requirements, specifications, and visions of the future project at this stage.
Picking fitting candidates
Having adjusted all the needs and product requirements, we proceed by selecting suitable Magento programmers for your project from our pool of professionals. We will share the most relevant resumes, based on which you can assess whether our developers meet your expectations.
Interviewing and hiring devs
Based on CVs, you can choose our programmers and interview them. Then, according to your requirements and business expectations, you can judge them by various parameters (skills, experience, etc.) to hire an outstanding Magento development team for your project.
Starting a project with ongoing support
Once you choose and hire a dedicated Magento development team, we can start your project, providing in-depth support every step of the way.
Our

Case Studies

Our expert Magento developers always find and offer the most optimal solutions for clients, with an individual approach to every project. Dinarys developers make every possible effort to ensure that your e-commerce project is perfectly programmed, popular, and thriving among buyers. Our responsible and comprehensive approach to work is reflected in our portfolio of successful projects and confirmed by satisfied clients. Mon Tresor Bebe is one such project.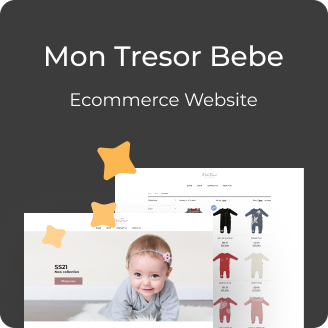 Mon Tresor Bebe is a children's wear and gifts wholesale website that lacked flexibility for orders and payments. Our solution was to migrate the store from Shopify to Magento 2, customizing about 50% of the lacking functionality on our own and adding retail sales functionality in the second phase of the project.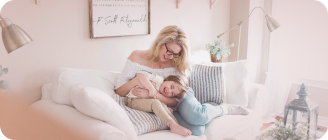 We started with thorough research on several third-party paid modules. Then, having found the appropriate module, we customized it extensively, adding it to the default Magento 2 core. A lot of custom work was done by our Magento programmers.
Mon Tresor Bebe has become a convenient, versatile place to shop with all the features and tools necessary to make users' time hassle-free, simple, and intuitive.
View project
Why Choose Dinarys to
Hire Magento Developers
We provide the best certified Magento programmers and developers, who have a wealth of experience and expertise in building superior e-commerce platforms. By hiring our Magento web developers now, you will greatly benefit your online business by providing the optimal solution in a competitive market.
98+
projects launched for US and European customers
2+
years of growing DevOps Expertise
Certified Adobe Solution Partner
Certified Google Cloud Partner
A unique approach to implementation rooted in design-thinking tactics and Agile methodology
What Our Clients Say About Us

Leo Faria
Founder NBS
"With the recently rising demand, we didn't know where to go to properly scale our online commerce capabilities in the most appropriate manner. We decided to hire this team according to recommendations from some trustworthy people, and we didn't regret it one bit. We still have some work to do on our mobile website, for which I think we'll turn to these guys once again."

Carlos Kuk
Founder RacePower
"An e-commerce store opening is always a major step of any business in the direction of further extension and growth. That's why we were very careful when choosing specialists to handle the creation of our own e-commerce. To put it plain and simple, it was a total pleasure to work with the company we eventually went with. No deadlines were broken, no excessive situations took place. The whole project was a breeze, and now we have a great, smoothly running online shop."

Jacky Yang
Director of Technology, SanMar
"Being an apparel company that distributes a wide selection of branded items, we decided to create a new website for the retail business of the company. Dinarys provided us with positive references from previous clients, so we had no doubt they have enough dedicated expertise to address our project and pain points. As a result, Dinarys has helped us expand our business and automate our process significantly. Everything has gone smoothly so far! We are completely satisfied."
It's a High Time to Hire Magento Developer
If you have an idea for building a Magento-based website in your mind and you're looking for developers with appropriate skills and relevant experience for its implementation, it is important to choose the best professionals.
Dinarys provides highly qualified Magento developers who always delve carefully into your project, considering all the details, business needs, and client requirements. Hiring such experts will lead to optimal solutions for your project and bring a number of benefits, such as cost-effectiveness and high-quality services.
Our rigorous selection process of Magento developers is the key to our success and helps us deliver the optimal candidates for our clients, leaving them happy with their results. Let our Magento professionals perform wonders for your e-commerce business!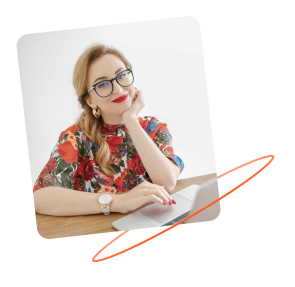 FAQ
There are tons of dedicated Magento development options out there, and it's easy to get lost and confused in the range of offers. This is why it can be challenging to hire truly reliable, qualified professionals. Make sure to pay attention to the provider's official qualifications and titles, their portfolio, previous client feedback (it's best to take your time and make sure the feedback is real), and independent reviews online. A true professional won't ever refuse a detailed discussion of services and your future project's workflow, so keep this in mind as well. Today, specialized agencies exist to help you find the top talent, which is what we do at Dinarys.
We have a well-formed pool of tried-and-tested specialists with all the appropriate qualifications. We can offer you a selection of Magento-certified developers and access tools and the expertise of an official Adobe Solution Partner.
The cost of our Magento development services is based on the schedule of rates as follows:
Specialist
Hourly Rate, USD
Regular work hours
Back-end team lead
$45-50
80
Front-end team lead
$45-50
120
Senior back-end developer
$45-50
160
Middle full-stack developer
$35-40
160
Magento senior back-end developer
$45-50
160
Magento middle back-end developer
$45-50
160
Magento senior front-end developer
$45-50
160
Magento middle front-end developer
$45-50
160
Manual QA engineer
$28-32
160
Business analyst
$30-35
160
Middle & senior mobile developers
$35-45
160
UI/UX designer
$30-35
160